Disclosure: This post may contain affiliate links, meaning I receive a small commission if you decide to make a purchase through one of my links, at no cost to you. Please read my disclosure policy for more information.
Thank You Sarah! The Woman Who Saved Thanksgiving by Laurie Halse Anderson is a book that I read every year to my third graders. It is a biography about Sarah Hale, the woman many call the "mother of Thanksgiving." She was a writer and editor who lived in the 1800's. She began a campaign to make Thanksgiving a national holiday. She wrote thousands of letters and did not give up until President Abraham Lincoln agreed to make Thanksgiving a holiday in 1863.
One reason I enjoy this book so much is that the author turns what could be a rather dry subject into something humorous and entertaining. The illustrations provide many details to the story and are guaranteed to make your students laugh out loud. The story also provides some historical context including talking about slavery and some of the other issues important during this time.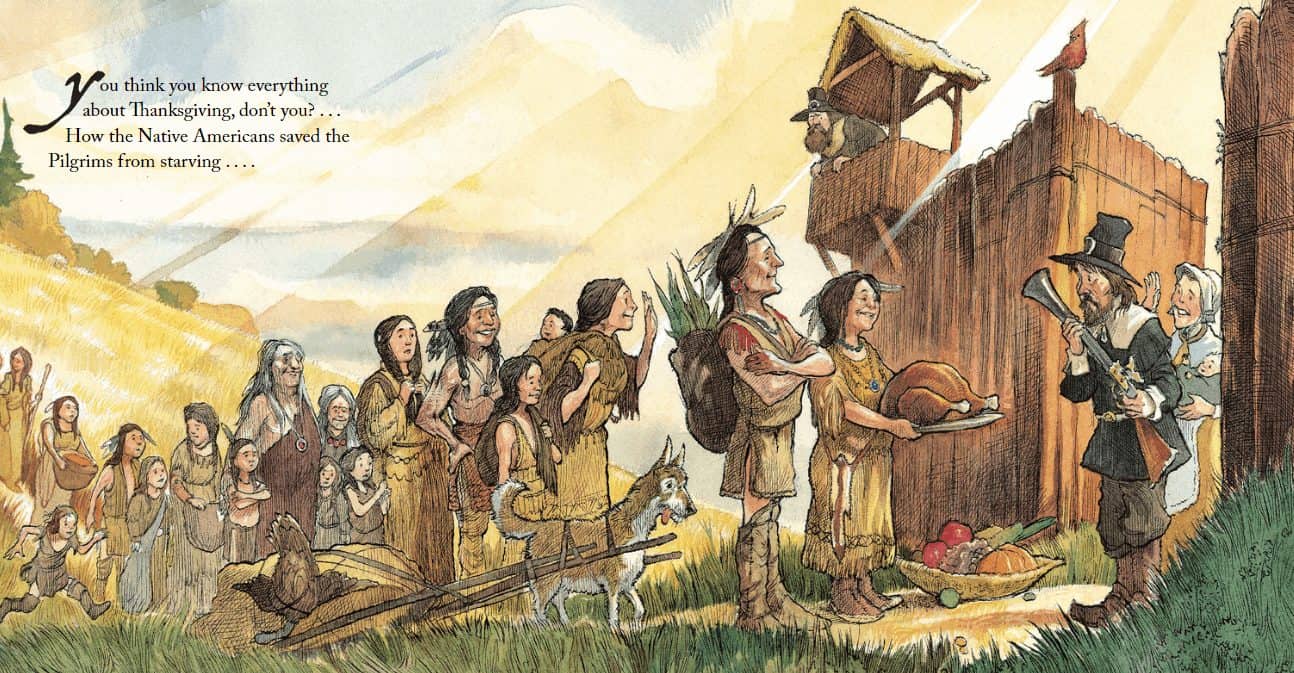 Since I do use Thank You, Sarah every year I created some activities to go along with it. The activities are mostly reading comprehension and writing related. Typically I will do a two week unit on the book. The first week I read the story and spend a lot of time looking over all the illustrations. I discuss some of the unfamiliar vocabulary like corset, bustle and editor. Side note: explaining to a bunch of 7 year old's what a corset and a bustle are can be very interesting! Then usually I will have students check out their books and complete the graphic organizer.
The second week I will do either the reading comprehension game or the persuasive writing activity. It usually depends on the class and their ability level. The persuasive writing does take longer to complete and some classes may find it a bit challenging in the short amount of time we have for library. If you are in a classroom setting then you can spend more time on this lesson.
Since Thank You, Sarah is about holidays, I wanted students to create their own holiday. The directions say: "This is your chance! The president is asking all the children in America to choose a new holiday to celebrate. He has three choices you can pick from. Your job is to convince him to choose the holiday you want. " I then provide four different options for students to choose from. After students make their choice they need to write three reason why their choice is the best one. There is also a letter writing page that you can use as well.
The reading comprehension questions I use as a center activity or a scoot game. I love doing scoot games with my students. They are easy to prepare, the kids are up and moving around and are engaged. If you have never played scoot before, I include directions in the activity pack.
Other Thank You, Sarah activities include:
Identifying the parts of a friendly letter
Writing a friendly letter to Sarah Hale
Explain the meaning of three different idioms used in the book
A problem and solution graphic organizer
If you would like to purchase this Thank You, Sarah activity pack to use with your students, you can find it on my website and in my Teachers Pay Teachers store.
Free Biography Page
I also created a one page biography page with questions that you can download and use with your students.